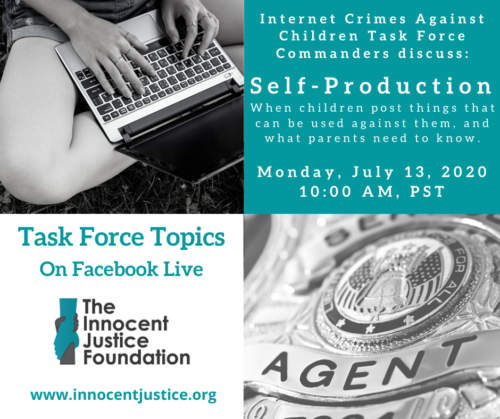 July's Topic: SELF-PRODUCTION
July 13th, 10-10:30am PST
Beth Medina, President and CEO of The Innocent Justice Foundation, will interview Internet Crimes Against Children Task Force Commander David Frattare to discuss self-production, when kids post things on the internet that can used against them, and what parents and guardians need to know.
Please send in your questions ahead of time, either through Facebook messenger or email to info@innocentjustice.org, and please invite your connections!
Task Force Topics with TIJF will be offered the 2nd Monday of each month (10am PST) and the topics will change monthly.